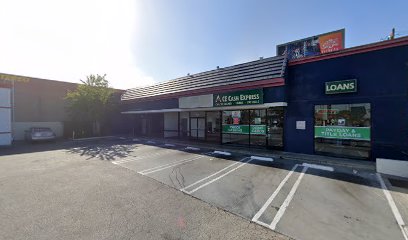 ACE Cash Express
Category
Payday loans at ACE are a simple, fast, and dependable way to apply for cash as soon as you need it.
At ACE, we make it easy to get access to financial services you need when it matters. We offer a broad range of financial products and services, including short-term loans, card services, check cashing, money transfers, bill payments, and money orders. Since 1968, we've been here to help you create a better financial future.
Apply for a payday loan online or in-store from $100 - $255
Nontraditional Banking for the Way You Live.
Traditional banks aren't the only way to manage your finances. ACE knows that money is a very personal topic—and the way you manage it is up to you. You may choose to avoid traditional banks, credit unions, and other similar financial institutions entirely or you might choose to use a mixture of traditional and alternative financial service providers.
Choose ACE Cash Express for:
Latitude and Longitude: 33.789942916157386, -118.2997513931253
Contact Info
1333 Pacific Coast Hwy, Harbor City, CA 90710
1333 Pacific Coast Hwy, Harbor City, CA 90710