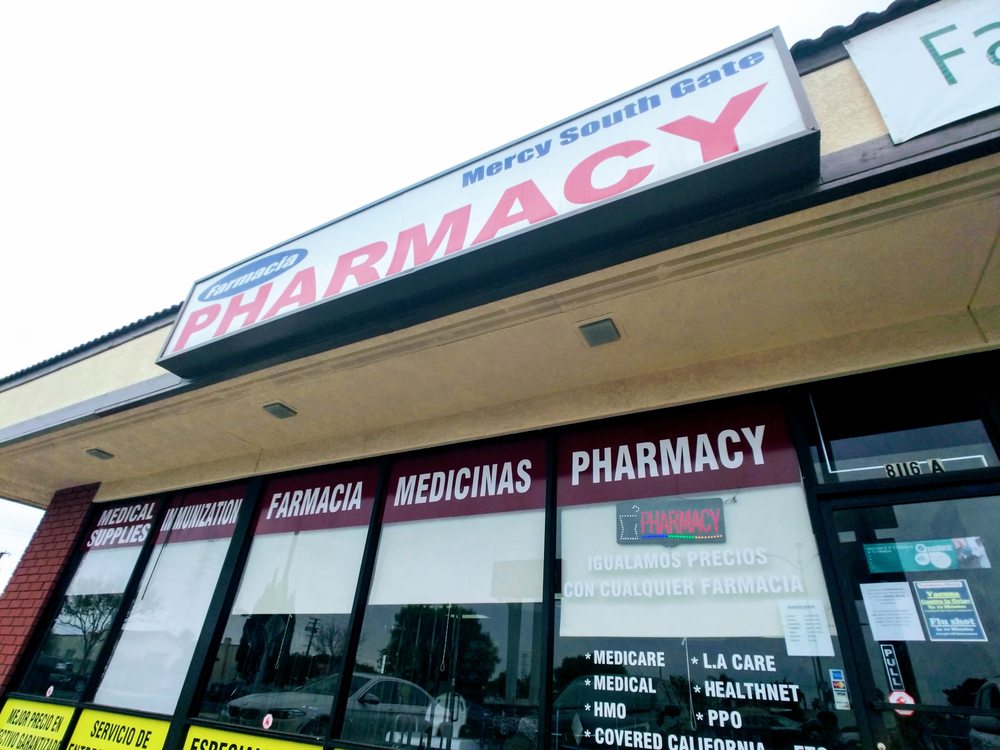 Mercy South Gate Pharmacy
Category
$65
-
$1,000
/
paid for unused diabetic test strips in unopened boxes
Mercy South Gate Pharmacy is a retail pharmacy that provides outstanding services to our walk-in patients and also offer FREE local delivery. We accept all insurance plans, and offer extensive line of medical supply products. We offer the best cash pricing for patients who pay out of pocket. As a small business, we will always go the extra mile for our patients and customers. Come in and check us out to see how a small business will take care of you in a big way!
History
Established in 2015.
Mercy South Gate Pharmacy was established to provide outstanding pharmacy services to the residents of South Gate and surrounding area. We will work hard for our patients and promise you, the patient, that we will go above and beyond to make sure that you are getting your medications timely. Beside medications, we also carry an extensive line of medical supplies to meet of all of our patients needs going from wheelchairs to bathroom safety products. Mercy South Gate Pharmacy's goal is to make life easy for our patients and prescribers. We will take our time to answer all of your questions and concerns, and will always be our patients' biggest advocate. Welcome to our pharmacy where you will experience a great customer service tradition.
8116 California Ave, Ste A, South Gate, CA 90280 323-206-4177 323-553-6005
Contact Info
8116 California Ave Ste A South Gate, CA 90280
8116 California Ave Ste A South Gate, CA 90280