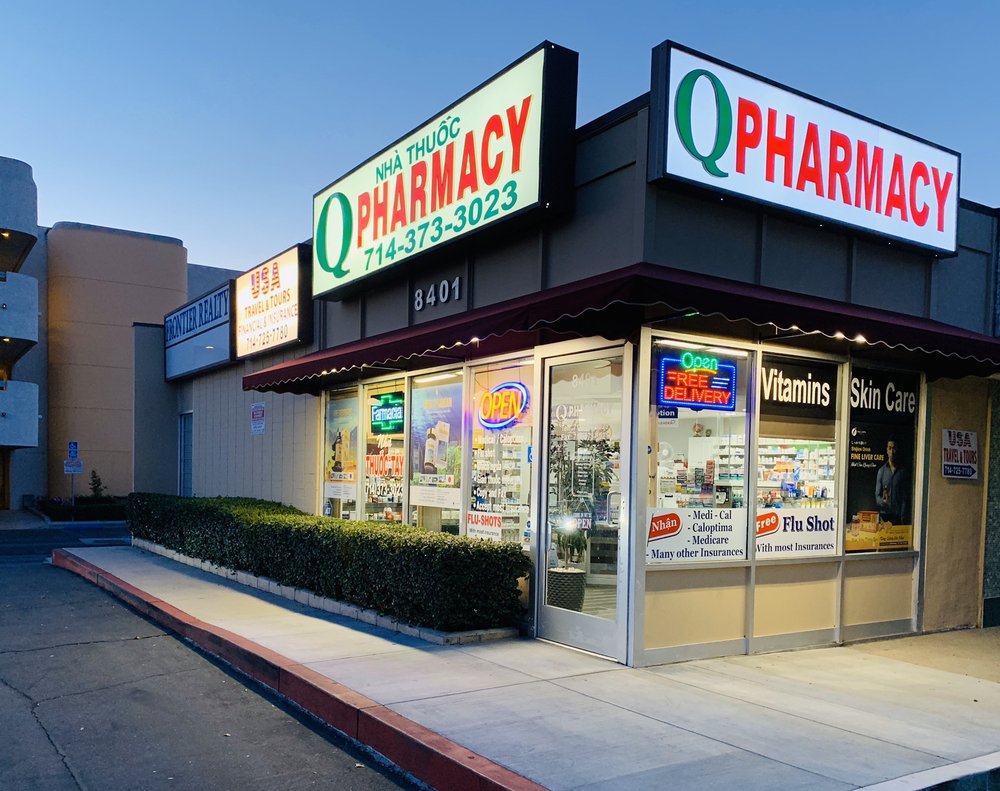 Q Pharmacy
Category
$0
-
$0
/
Price paid for diabetic test strips
Specialties
We are the direct wholesaler of FINE JAPAN products ranging from Collagen drinks to Fucoidan, Cordyceps, Green Tea and our latest product is Fine Shape which helps to lose you visceral fat! All 100% made in Japan.
History
Established in 2018.
This place used to be Newland Pharmacy and it is now under a totally new different and much more professional group of pharmacy staffs. Our goal is to provide the best customer service at a very affordable discount price.
With 15 years of experience and a caring heart, you will always get an answer from Q pharmacy.
Contact Info
8401 Westminster Blvd Westminster, CA 92683
8401 Westminster Blvd Westminster, CA 92683