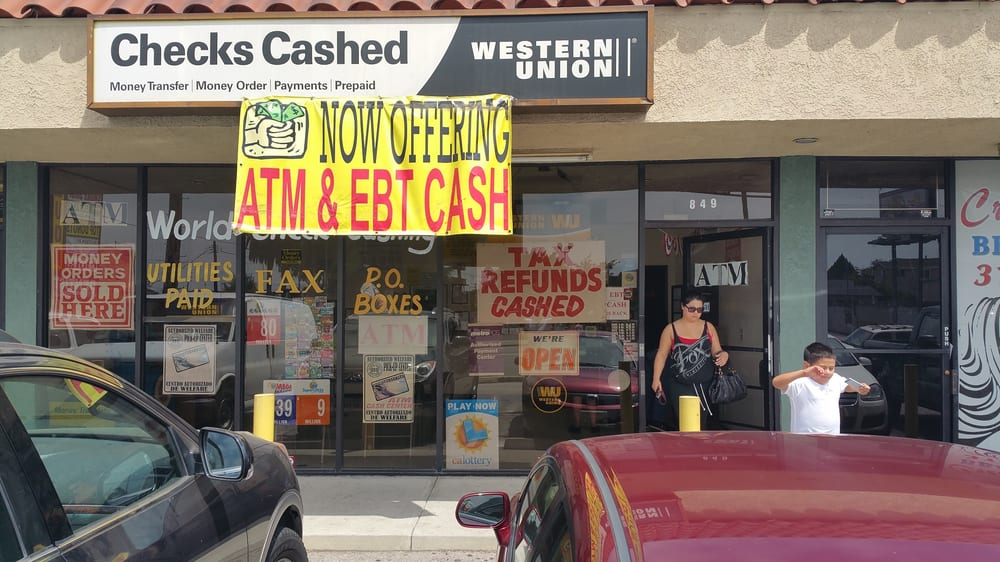 World Check Cashing Service Wilmington Drop Off
Category
$65
-
$1,000
/
Total Cash Paid
Check Cashing: Payroll, contractor, business, insurance, 401k, tax, almost all checks of any amount are cashed here at very low rates. Payday Loan: we offer from $50 to $255 on the spot. Quick & easy qualifications. Running low on money? you could advance for loaned money to be repaid at a later time. If this is your first time, call for details. ATM ""unlimited"" & EBT Cash, Social Security, and other assistant program debit cards can be debited here. We are the ONLY place where you can take as much as you want from your ATM card. EBT Cash & Social Security debit cards, ""no limit". Cheaper than outside ATM machines. Money Order: we have money order at low price Bill Pay: From AT&T, Gas Co, & DWP, to your car and home payments, we do it all here. Mailbox. Really cheap mailbox here. You can't beat $12 a month. Compare to Post Office Box that is upwards of $50 or more. We are a Western Union Location to send & receive money. We can load up most of your prepaid cards like net spend, and can quick pay your bills like car payments, mortgage, etc.. Please stop in or call if you have any questions. Michael & Paul will be here for years to come with the support of the community, providing everyone with the great service, the only way they know how. They are here to take care of you financial needs in any way they are able to do. They would love your support to be able to succeed in their business. Check Cashing 25% Off Saving , Offers to new clients. First time only.
History
Established in 1984.
World Check Cashing started almost three decades ago by two brothers, affectionately knows as The Twins. For years they were the anchor of the community for their financial needs such as payday loan, check cashing, money order, western union, as well as other services such as mailbox, copy & fax services. In 2014 they decided to retire. So they sold their business to Michael H. As he wanted to keep the status quot, Michael kept everything the same as it were, though the place is much cleaner. The experience for Michael has been great as the community and existing customers embraced him and have been supporting him in his business from the first day. Today, World Check Cashing is still the same community service store with the same straight forward values, while being updated to meet the new era of financial services. Soon, Michael will provide other types of products and services such as other loans, debit cards, and gift cards. Michael really values your support & thanks everyone.
Contact Info
849 W Pacific Coast Hwy Wilmington, CA 90744
849 W Pacific Coast Hwy Wilmington, CA 90744