Inglewood Drop Off Locations
Inglewood Drop Off Locations
List Date
Listing Title
Last Update
Comments
Listing ID
Author
Title
Address
Price
Availability
Contact
240 N Market St Inglewood, CA 90301

$0

-

$0

/

Price paid for diabetic test strips

(310) 677-7576
400 W Manchester Ave Inglewood, CA 90301

$0

-

$0

/

Price paid for diabetic test strips

(424) 331-5055
10012 Hawthorne Blvd, Inglewood, CA 90304

$0

-

$0

/

Price paid for diabetic test strips

(424) 702-5548
11121 Crenshaw Blvd, Inglewood, CA 90303

$0

-

$0

/

Price paid for diabetic test strips

(310) 412-3851
Inglewood California diabetic test strips leader
PaydayStrips is a leader in the diabetic test strip industry, supplying test strips to those who can't afford the over inflated retail prices. Our goals are to provide diabetics with extra supplies. A safe and reliable alternative to meeting strangers in uncomfortable environments, and unreliable, fly-by night web sites.  We want to expand our business and need more product to meet our clients demands. We guarantee once you meet us, you will never need anyone else!
Other Diabetic Test Strips Locations
We also service the surrounding cities of:  Bellflower, Carson, Cerritos, Compton ,Cypress, Downey, Garden Grove, Gardena, Harbor City, Hawthorne, Inglewood, Lakewood, Lomita, Long Beach, Los Angeles, Lynwood, Norwalk , Paramount, Redondo Beach, San Pedro, Seal Beach, South Gate, Torrance, Westminster, Wilmington.
Test Strips Brands we buy
We supply almost all of the major name brands, such as: Accu-Chek Aviva, One Touch Ultra, Sure Step and many more! In addition, we have generic diabetic test strip supplies that are just as effective for a fraction of the cost.
About Inglewood
Inglewood is a gateway to major commercial centers of the United States and internationally. Inglewood is in a unique position on the shore of the Pacific Rim. The Los Angeles International Airport (LAX) is directly accessible by Inglewood's Century Boulevard – one of the City's busiest commercial corridors. Proximity to the airport, the Los Angeles and Long Beach Harbors, and four major freeways facilitate both domestic and international trade. The City of Inglewood has a proven track record as a business-friendly community where opportunity is in abundance. And in Inglewood, business friendly doesn't end there. Inglewood has what Southern California businesses want most – championship winning transportation resources in a location with competitive land and lease rates.
Inglewood Education
Inglewood is home to 21 public and 4 private schools ranging from preschool to adult education. Inglewood houses Springfield College, the University of West Los Angeles Law School, and it is less than twenty minutes from Loyola Marymount University, University of California at Los Angeles, the University of Southern California, California State Universities at Long Beach and Dominguez Hill, El Camino Community College and Los Angeles Southwest College, and less than an hour away from a number of other Colleges and Universities.
Inglewood History
Inglewood's history started with the Centinela Adobe, which was built in 1834 by the son of a soldier. Inglewood was the first settlement to be created from the 25,000 acre Centinela Ranch. It was established in 1888 shortly after a railroad station had been built in the area.
Inglewood Arts, Culture and Entertainment
Inglewood residents can easily take advantage of all of the arts and entertainment attractions of Los Angeles as well as the rest of the Los Angeles metropolitan area. Some of the more notable attractions in and around Inglewood include:
The Centinela Adobe Complex.
The Centinela Valley Heritage and Research Center.
The Forum.
The Hollywood Park Racetrack and adjoining Casino.
The LAX Firing Range.
Inglewood Public Libraries
Inglewood Public Library
101 W. MANCHESTER BLVD.
Inglewood, California
(310) 412-5397
Inglewood Hospitals
Centinela Hospital Medical Center
(Proprietary)
555 East Hardy Street
Sell and Buy Diabetic Test Strips
In Inglewood, California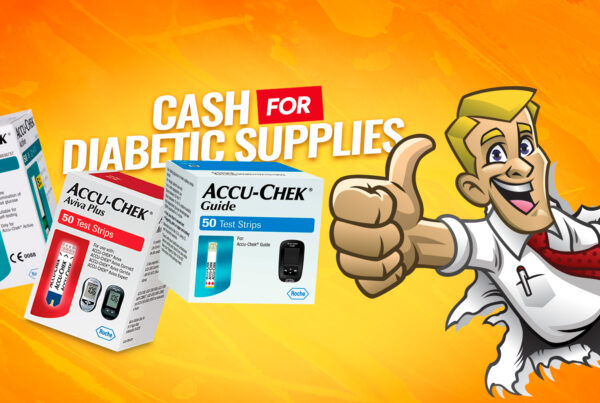 Introduction Diabetes is a chronic condition that affects blood sugar levels and can also cause serious health complications. The prices of glucose meters and insulin depend on where you live,…