Lakewood Drop Off Locations
Lakewood Drop Off Locations
List Date
Listing Title
Last Update
Comments
Listing ID
Author
Title
Address
Price
Availability
Contact
4333 South St Lakewood, CA 90712

$65

-

$1,000

/

Price paid for diabetic test strips

(562) 616-0056
5521 South St Lakewood, CA 90713

$0

-

$0

/

Price paid for diabetic test strips

(562) 804-7200
Lakewood California diabetic test strips leader
PaydayStrips is a leader in the diabetic test strip industry, supplying test strips to those who can't afford the over inflated retail prices. Our goals are to provide diabetics with extra supplies. A safe and reliable alternative to meeting strangers in uncomfortable environments, and unreliable, fly-by night web sites.  We want to expand our business and need more product to meet our clients demands. We guarantee once you meet us, you will never need anyone else!
Other Diabetic Test Strips Locations
We also service the surrounding cities of:  Bellflower, Carson, Cerritos, Compton ,Cypress, Downey, Garden Grove, Gardena, Harbor City, Hawthorne, Inglewood, Lakewood, Lomita, Long Beach, Los Angeles, Lynwood, Norwalk , Paramount, Redondo Beach, San Pedro, Seal Beach, South Gate, Torrance, Westminster, Wilmington.
Test Strips Brands we buy
We supply almost all of the major name brands, such as: Accu-Chek Aviva, One Touch Ultra, Sure Step and many more! In addition, we have generic diabetic test strip supplies that are just as effective for a fraction of the cost.
About Lakewood
Lakewood is credited as a pioneer among California cities in service provision. Although it is an incorporated city, Lakewood still contracts for most municipal services, with most of these provided by Los Angeles County and, to a lesser extent, by other public agencies and private industry. Lakewood's incorporation in 1954 was a daring experiment in community building that began with a commitment that thousands of Lakewood residents made. Lakewood's incorporation in 1954 began a new era for local government in California and throughout the nation.
City of Lakewood, City Hall
5050 Clark Avenue
Lakewood, CA 90712
562-866-9771 x2140
Lakewood Events and Attractions:
The Fourth of July holiday weekend is a festive time in Lakewood when one of its most successful and popular community events kicks off. The Lakewood Civic Center Block Party and Fireworks Extravaganza includes many activities for kids, food samples from several Lakewood area restaurants, community group exhibits, and a Beverage Garden. Guests are entertained by live music from late afternoon until the commencement of the evening fireworks show over the Lakewood Center Mall. Another popular family event in Lakewood is the Summer Concert music series at centrally located Del Valle Park. Commencing in June, the weekly concerts satisfy a variety of musical tastes, including country and western, rock and roll, hits of the 60s & 70s, big band and more.
The Pan American Festival is a three-day event held at Mayfair Park every May. Started in 1945, the Festival has evolved over the years to a multi-faceted event which includes the El Comienzo Luncheon, a school poster contest, a Flags Exchange Ceremony, a poetry contest and more. Yet another longtime Lakewood tradition is the annual Fiesta, which features arts & crafts, displays, food samplings, amusement rides and entertainment. Over 100 community organizations are represented.
Sell and Buy Diabetic Test Strips
In Lakewood, California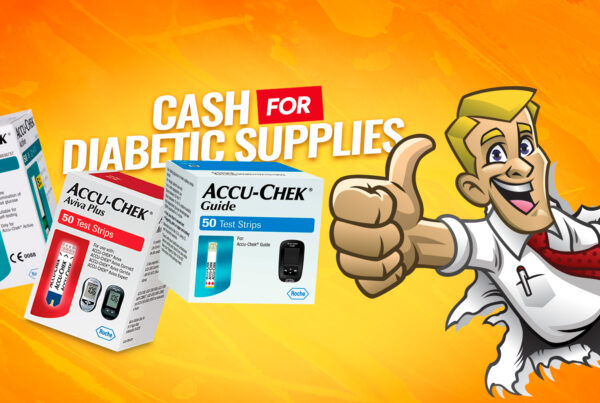 Introduction Diabetes is a chronic condition that affects blood sugar levels and can also cause serious health complications. The prices of glucose meters and insulin depend on where you live,…