Long Beach Drop Off Locations
Long Beach Drop Off Locations
List Date
Listing Title
Last Update
Comments
Listing ID
Author
Title
Address
Price
Availability
Contact
335 East 7th Street Long Beach, CA 90813

$65

-

$1,000

/

paid for unused diabetic test strips in unopened boxes

(562) 436-7078
100 E Pacific Coast Hwy Long Beach, CA 90806

$65

-

$1,250

/

paid for unused diabetic test strips in unopened boxes

(562) 591-1448
1750 Pacific Ave ste a, Long Beach, CA 90813

$0

-

$0

/

Pharmacy, Buy Test Strips

(562) 599-5292
3747 E Anaheim St, Long Beach, CA 90804

$100

-

$1,000

/

Loan agency in Long Beach, California

(562) 597-7766
Long Beach California diabetic test strips leader
PaydayStrips is a leader in the diabetic test strip industry, supplying test strips to those who can't afford the over inflated retail prices. Our goals are to provide diabetics with extra supplies. A safe and reliable alternative to meeting strangers in uncomfortable environments, and unreliable, fly-by night web sites.  We want to expand our business and need more product to meet our clients demands. We guarantee once you meet us, you will never need anyone else!
Other Diabetic Test Strips Locations
We also service the surrounding cities of:  Bellflower, Carson, Cerritos, Compton ,Cypress, Downey, Garden Grove, Gardena, Harbor City, Hawthorne, Inglewood, Lakewood, Lomita, Long Beach, Los Angeles, Lynwood, Norwalk , Paramount, Redondo Beach, San Pedro, Seal Beach, South Gate, Torrance, Westminster, Wilmington.
Test Strips Brands we buy
We supply almost all of the major name brands, such as: Accu-Chek Aviva, One Touch Ultra, Sure Step and many more! In addition, we have generic diabetic test strip supplies that are just as effective for a fraction of the cost.
Long Beach
Long Beach is a large city in the Los Angeles metropolitan area, southern California, located about 22 miles south of LA city center. It is an incredibly beautiful city, with sandy beaches located to the side of a large cargo and passenger port. It is one of the most crowded cities in the state. It is a very important center of tourism, sports, arts, and music, with numerous educational and entertainment establishments, plenty of annuals sports events, and festivals that attract huge crowds from around the country.
Attractions in the city include the Long Beach Museum of Art, El Dorado Nature Center at Clark Park, The Pike at Rainbow Harbor (an upscale outdoor shopping center), Naples Island, Shoreline Village, Belmont Veterans Memorial Pier in Belmont Shore, the Long Beach Aquarium of the Pacific, many hotels and casinos. There is also a large container port used for both commercial use and cruise ships. The port was once home to the U.S.S. Iowa battleship museum which has since been moved to Los Angeles.
Long Beach is home to the annual Long Beach Grand Prix, an internationally renowned open-wheel racing event held each April on downtown streets. It also hosts one of the largest LGBTQ pride parades in the nation.
Long Beach is widely recognized for its diversity, hosting some of America's most spectacular multicultural celebrations, including Cinco de Mayo, Martin Luther King Jr. Parade and Festival; the largest Tet Parade in the West; the Artesia International MayFaire; Long Beach Lesbian & Gay Pride Celebration; and many more.
Long Beach is home to 4 major sport teams: The Los Angeles Angels (major league baseball), The Los Angeles Chargers (National Football League), the Long Beach State 49ers (college basketball), and the Long Beach Armada.
Long Beach is served by five public school districts, supervised by the Los Angeles County Office of Education, including three high school districts: LBUSD, LACOE, and ABC Unified School District. It also has a number of private schools which have grown in recent years.
Long Beach has seven major hospitals, including two of the county's largest: Long Beach Memorial Medical Center and St. Mary Medical Center. There are also many primary care medical clinics that are scattered through all parts of the City. The Long Beach Police department is one of the biggest in Southern California with about 878 total employees.
Sell and Buy Diabetic Test Strips
In Long Beach, California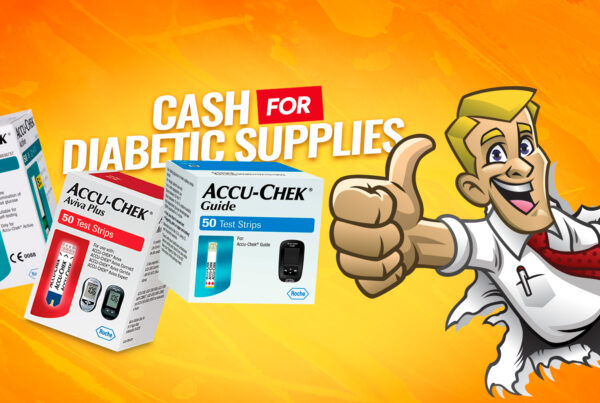 Introduction Diabetes is a chronic condition that affects blood sugar levels and can also cause serious health complications. The prices of glucose meters and insulin depend on where you live,…