Paramount Drop Off Locations
Paramount Drop Off Locations
List Date
Listing Title
Last Update
Comments
Listing ID
Author
Title
Address
Price
Availability
Contact
16402 Paramount Blvd Paramount, CA 90723

$65

-

$1,000

/

paid for unused diabetic test strips in unopened boxes

(562) 220-2793
15920 Downey Ave Ste A5 Paramount, CA 90723

$65

-

$1,000

/

paid for unused diabetic test strips in unopened boxes

(562) 633-9542
17620 Bellflower Blvd Ste B109 Bellflower, CA 90706

$65

-

$1,000

/

paid for unused diabetic test strips in unopened boxes

(562) 925-0729
Paramount California diabetic test strips leader
PaydayStrips is a leader in the diabetic test strip industry, supplying test strips to those who can't afford the over inflated retail prices. Our goals are to provide diabetics with extra supplies. A safe and reliable alternative to meeting strangers in uncomfortable environments, and unreliable, fly-by night web sites.  We want to expand our business and need more product to meet our clients demands. We guarantee once you meet us, you will never need anyone else!
Other Diabetic Test Strips Locations
We also service the surrounding cities of:  Bellflower, Carson, Cerritos, Compton ,Cypress, Downey, Garden Grove, Gardena, Harbor City, Hawthorne, Inglewood, Lakewood, Lomita, Long Beach, Los Angeles, Lynwood, Norwalk , Paramount, Redondo Beach, San Pedro, Seal Beach, South Gate, Torrance, Westminster, Wilmington.
Test Strips Brands we buy
We supply almost all of the major name brands, such as: Accu-Chek Aviva, One Touch Ultra, Sure Step and many more! In addition, we have generic diabetic test strip supplies that are just as effective for a fraction of the cost.
About Paramount aka The Milk Shed of Los Angeles
Paramount's Milky History: The villages of Hynes and Clearwater were the center of Southern California's dairy industry, and were known as both "The Milk Shed of Los Angeles" and "The World's Largest Hay Market." Hynes-Clearwater had more cows per square mile than anywhere west of Chicago – a total of 25,000 at its peak. It was home to the Hay Tree, where the price of that commodity was set each morning for the rest of the world.
Paramount's agricultural beginnings early in the 20th century were followed by relatively uncontrolled growth, which led to an overbuilt environment. By the 1970s, while still basically a stable, middle-class town, much of Paramount had degenerated into blighted conditions.
Paramount is a unique place, known for its successful transformation from what was once a blighted suburb to what's now an attractive small town graced by tree-lined neighborhoods, white picket fences, public art, pocket parks, and landscaped boulevards.
Promise Hospital – Suburban Medical Center
Our hospital is like any other hospital except our patients require and receive specialized care and extensive therapy over an extended period of time. We are certified by Medi-cal and state licensed as a long-term acute care hospital for patients requiring extended hospitalization. We are also Joint Commission accredited, having met the standards for providing quality patient care. Patients are admitted, with a physician's referral, from almost any healthcare setting.
Hours: Monday through Sunday, 24 hours per day.
Phones: Service/Intake (562) 531-3110
Library
The Paramount Branch of the Los Angeles County Library was founded in 1913 – with 121 books – when the area was known as Hynes-Clearwater. It has been serving the community well ever since, and remains one of the City's finest and best-used resources. The library's phone number is (562) 630-3171.
Sell and Buy Diabetic Test Strips
In Paramount, California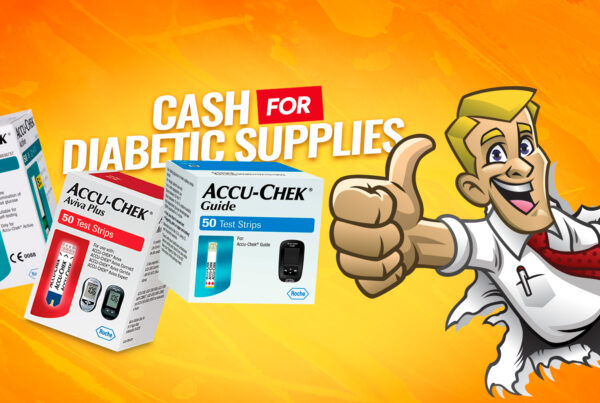 Introduction Diabetes is a chronic condition that affects blood sugar levels and can also cause serious health complications. The prices of glucose meters and insulin depend on where you live,…