Redondo Beach Drop Off Locations
Redondo Beach Drop Off Locations
List Date
Listing Title
Last Update
Comments
Listing ID
Author
Title
Address
Price
Availability
Contact
625 N Pacific Coast Hwy #B, Redondo Beach, CA 90277
(424) 203-4712
2500 Artesia Blvd Redondo Beach, CA 90278

$0

-

$50

/

Free goody bag on all visits

(424) 275-9072
520 N Prospect Ave, Redondo Beach, CA 90277
(310) 379-9885
Redondo Beach, California diabetic test strips leader
PaydayStrips is a leader in the diabetic test strip industry, supplying test strips to those who can't afford the over inflated retail prices. Our goals are to provide diabetics with extra supplies. A safe and reliable alternative to meeting strangers in uncomfortable environments, and unreliable, fly-by night web sites.  We want to expand our business and need more product to meet our clients demands. We guarantee once you meet us, you will never need anyone else!
Other Diabetic Test Strips Locations
We also service the surrounding cities of:  Bellflower, Carson, Cerritos, Compton ,Cypress, Downey, Garden Grove, Gardena, Harbor City, Hawthorne, Inglewood, Lakewood, Lomita, Long Beach, Los Angeles, Lynwood, Norwalk , Paramount, Redondo Beach, San Pedro, Seal Beach, South Gate, Torrance, Westminster, Wilmington.
Test Strips Brands we buy
We supply almost all of the major name brands, such as: Accu-Chek Aviva, One Touch Ultra, Sure Step and many more! In addition, we have generic diabetic test strip supplies that are just as effective for a fraction of the cost.
About Redondo Beach
Redondo Beach is not one of the safest communities in America. Relative to California, Redondo Beach has a crime rate that is higher than 64% of the state's cities and towns of all sizes. Redondo Beach's housing expenses are 234% higher than the national average and the utility prices are 8% higher than the national average. Transportation expenses like bus fares and gas prices are 31% higher than the national average. Redondo Beach has grocery prices that are 12% higher than the national average.
Fun fact about Redondo Beach
The region shared by Torrance and Redondo Beaches is often called "Rat Beach" (short for "Right After Torrance" Beach or "Redondo and Torrance Beach"). This beautiful, soft sand beach has 40 acres of beach and is at the foot of cliffs which extend to the Palos Verdes Peninsula.
What to do in Redondo Beach?
Redondo is a great beach for families. It is in a great location with plenty of shopping and food. I suggest the fresh seafood restaurants in the area. While the beach is not as nice as Hermosa, it is a lot less crowded.
Redondo Beach is known for its history, vibrant harbor, world-famous horseshoe-shaped pier, kilometers of sand and unbeatable sunsets. Enjoy waterfront dining at some of the finest seafood restaurants in California. Shop in world-class stores at the South Bay Galleria or browse Riviera Village's charming boutiques. For the adventurous, Redondo Beach offers a variety of outdoor activities, including surfing, biking, sport fishing, sailing, diving, whale watching and kayaking.
Eclectic Shopping Excursions
Redondo Beach is home to some of the best shopping in Los Angeles' South Bay area. South Bay Galleria offers more than 135 stores and restaurants to enjoy, while the Riviera Village – nestled next to beautiful beach coves – is a charming collection of more than 300 eclectic shops, restaurants and services. South Bay Marketplace is a winning mix of fashion and dining in an open-air setting. As you cruise along the Pacific Coast Highway in Redondo Beach, you'll find a nearly five-kilometer corridor of antique stores and boutique shops.
Dining for all Tastes 
Travelers and locals alike can enjoy spectacular oceanfront dining and explore international flavors throughout the city. The Redondo Beach Pier is a South Bay landmark offering oceanfront dining, shopping and entertainment. Enjoy a romantic dinner followed by a scenic stroll along The Pier with breathtaking panoramic ocean views and live music almost any night of the week.
Play and Explore
What kind of adventure are you in the mood for? Whether you're kayaking along the coast, taking a gondola ride, getting close to marine life at SeaLAB on Harbor Drive, watching a musical at the Redondo Beach Performing Arts Center, visiting the Wyland Whaling Wall or riding a Segway through the city, Redondo Beach has plenty of playtime activities to fill your vacation.
Enjoy the thrill of whale watching from November through April, when magnificent gray whales migrate to Baja, Mexico. The whales can often be seen from shore or from the Voyager vessel, which offers whale-watching, harbor and nature cruises. Scuba diving, snorkeling, fishing, boating, stand-up paddle boarding, surfing, kayaking, pedal-boating and sailing are other pastimes you'll find in Redondo Beach.
Sell and Buy Diabetic Test Strips
In Redondo Beach, California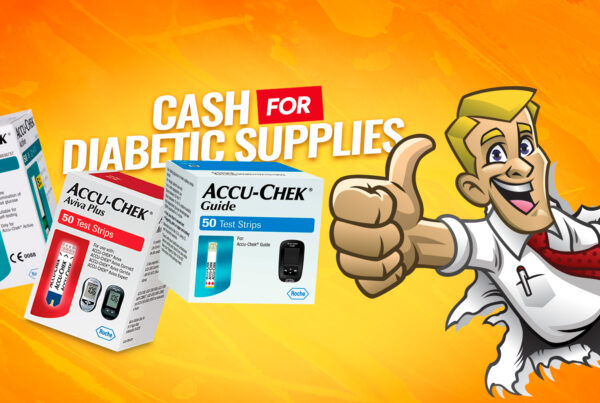 Introduction Diabetes is a chronic condition that affects blood sugar levels and can also cause serious health complications. The prices of glucose meters and insulin depend on where you live,…