San Pedro Drop Off Locations
San Pedro Drop Off Locations
List Date
Listing Title
Last Update
Comments
Listing ID
Author
Title
Address
Price
Availability
Contact
1294 W 6th St Ste 100 San Pedro, CA 90732

$0

-

$0

/

Price paid for diabetic test strips

(310) 833-3535
2243 S Pacific Ave San Pedro, CA 90731

$0

-

$0

/

Pay up to $500 for unused diabetic test strips

(310) 831-4409
904 S Gaffey St San Pedro, CA 90731

$0

-

$0

/

$$$$$ Price paid for diabetic test strips

(310) 547-2050
San Pedro California diabetic test strips leader
PaydayStrips is a leader in the diabetic test strip industry, supplying test strips to those who can't afford the over inflated retail prices. Our goals are to provide diabetics with extra supplies. A safe and reliable alternative to meeting strangers in uncomfortable environments, and unreliable, fly-by night web sites.  We want to expand our business and need more product to meet our clients demands. We guarantee once you meet us, you will never need anyone else!
Other Diabetic Test Strips Locations
We also service the surrounding cities of:  Bellflower, Carson, Cerritos, Compton ,Cypress, Downey, Garden Grove, Gardena, Harbor City, Hawthorne, Inglewood, Lakewood, Lomita, Long Beach, Los Angeles, Lynwood, Norwalk , Paramount, Redondo Beach, San Pedro, Seal Beach, South Gate, Torrance, Westminster, Wilmington.
Test Strips Brands we buy
We supply almost all of the major name brands, such as: Accu-Chek Aviva, One Touch Ultra, Sure Step and many more! In addition, we have generic diabetic test strip supplies that are just as effective for a fraction of the cost.
About San Pedro
San Pedro is more than just a city. San Pedro is the Port of Los Angeles. Located at the southern point of the Palos Verdes Peninsula, between Manhattan Beach and Long Beach, is San Pedro, home to the busiest port in the country: the Port of Los Angeles. Also known as America's Port, this gateway, with its unmistakable nautical tones, is much more than a transportation hub.
Downtown San Pedro
Locals call San Pedro "Pedro" San Pedro is a safe place to live in, and there is a lot of things to do like go to the angles gate, marina, the USS Iowa, Korean bell, and the San Pedro fish market. It's a place you can truely call home.
THE LAST FRONTIER OF LOS ANGELES
#DISCOVERSANPEDRO
San Pedro is a leading cultural, historic, and tourist destination for new generations to rediscover.
Located just 20 miles south of downtown Los Angeles, San Pedro is home to North America's largest port at the LA Waterfront. This growing Southern California seaside town also won First Place in Curbed LA's "Best Neighborhood of 2017." With nationally recognized historic landmarks, a thriving arts and food scene, and ocean-based adventures, San Pedro is exploding as the next must-see destination in Southern California.
Sell and Buy Diabetic Test Strips
In San Pedro, California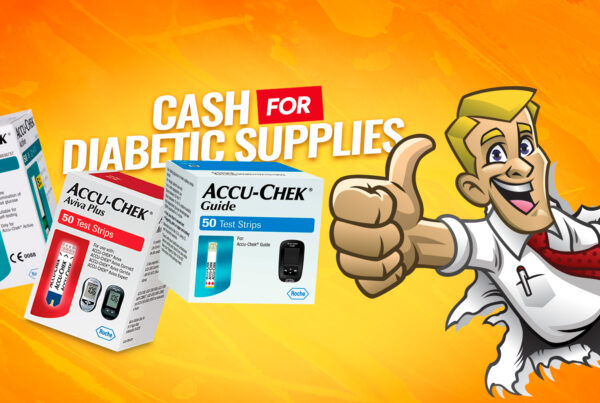 Introduction Diabetes is a chronic condition that affects blood sugar levels and can also cause serious health complications. The prices of glucose meters and insulin depend on where you live,…