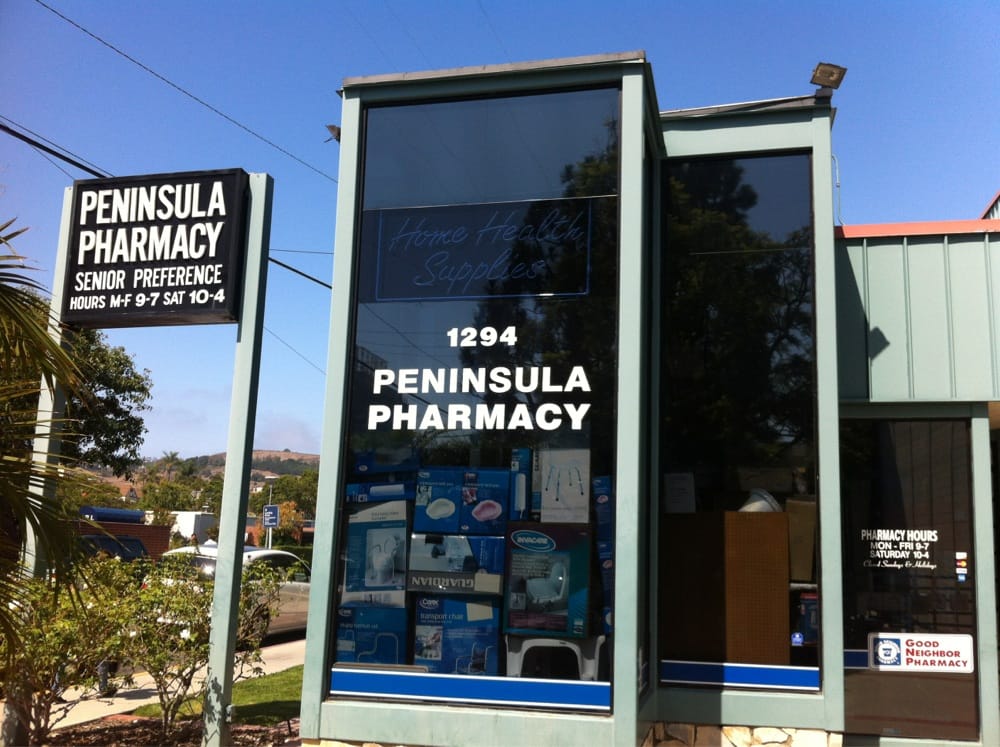 Peninsula Pharmacy
Category
$0
-
$0
/
Price paid for diabetic test strips
Our Mission
Peninsula Pharmacy strives to be the first choice in healthcare pharmaceuticals for patients, providers, payers and manufacturers. We take pride in knowing that Peninsula Pharmacy provides quality products with prompt and outstanding services.
Peninsula Pharmacy specializes in providing specialty medications to those suffering from chronic illnesses and afflictions such as Hepatitis C, Cancer, Rheumatoid Arthritis, Psoriatic Arthritis and Multiple Sclerosis and Infertilty. Our primary objective is to provide the best information and customer service to patients.
Peninsula Pharmacy accepts most major insurers. We are able to complete most insurance verifications within 24 hours or less! Each patient that utilizes our pharmacy can take confidence in knowing that Peninsula Pharmacy is here for them.
In addition to our unsurpassed patient focus, we offer a host of services designed to meet the needs of physicians, hospitals, payers, and drug manufacturers.
Specialty Meds
We are trained and equipped to provide you with the specific medications and help that you need..
Walk-In Service

Please come to our shop and enjoy great service. Many of our products are displayed on our well organized, easy to reach shelves.
Friendly Staff
Our staff are trained to provide you with speedy, efficient service. We are happy to help in any way we can!

S. Elie, RPH

Serving the San Pedro Community
29 Years in Business and committed to the treatment and care of our patients and the promotion of health and wellness in our community.
Contact Info
1294 W 6th St Ste 100 San Pedro, CA 90732
1294 W 6th St Ste 100 San Pedro, CA 90732