Westminster Drop Off Locations
Westminster Drop Off Locations
List Date
Listing Title
Last Update
Comments
Listing ID
Author
Title
Address
Price
Availability
Contact
7095 Westminster Blvd Westminster, CA 92683

$65

-

$1,000

/

paid for unused diabetic test strips in unopened boxes

(714) 895-7296
8161 Westminster Blvd Unit 103 Westminster, CA 92683

$65

-

$1,000

/

paid for unused diabetic test strips in unopened boxes

(714) 624-4580
8401 Westminster Blvd Westminster, CA 92683

$0

-

$0

/

Price paid for diabetic test strips

(714) 373-3023
Westminster California diabetic test strips leader
PaydayStrips is a leader in the diabetic test strip industry, supplying test strips to those who can't afford the over inflated retail prices. Our goals are to provide diabetics with extra supplies. A safe and reliable alternative to meeting strangers in uncomfortable environments, and unreliable, fly-by night web sites.  We want to expand our business and need more product to meet our clients demands. We guarantee once you meet us, you will never need anyone else!
Other Diabetic Test Strips Locations
We also service the surrounding cities of:  Bellflower, Carson, Cerritos, Compton ,Cypress, Downey, Garden Grove, Gardena, Harbor City, Hawthorne, Inglewood, Lakewood, Lomita, Long Beach, Los Angeles, Lynwood, Norwalk , Paramount, Redondo Beach, San Pedro, Seal Beach, South Gate, Torrance, Westminster, Wilmington.
Test Strips Brands we buy
We supply almost all of the major name brands, such as: Accu-Chek Aviva, One Touch Ultra, Sure Step and many more! In addition, we have generic diabetic test strip supplies that are just as effective for a fraction of the cost.
About Westminster
This city of Westminster, California is located at the north west end of Orange County. Incorporated in 1957, the city is bordered by Huntington Beach, Garden Grove, Seal Beach and Fountain Valley. Westminster also surrounds most of the unincorporated area of Midway City and is known for its many Vietnamese refugees who immigrated to the city during the 1980s.
Settling largely in an area now named Little Saigon, a large number of Vietnamese refugees came to the city in the 70s and 80s and established residency here. This prompted the construction and development of Southeast Asian businesses, restaurants, and professional services which not only added to the commercial base of the city, but has become a popular tourist attraction.
ABOUT WESTMINSTER MALL
Westminster Mall is in the heart of Orange County, serving affluent suburbs and coastal communities in Southern California. The town center is home to more than 120 national and local retail, dining and entertainment options, as well as numerous events and activities throughout the year. A dynamic offering of things to buy keeps guests engaged and returning often. Westminster Mall is open seven days a week; Monday to Friday 10 a.m. – 9 p.m., Saturday 10 a.m. – 8 p.m., and Sunday 11 a.m. – 6 p.m. For more information, please call (714) 898-2558 or visit westminster.com. Like us on Facebook at facebook.com/WestminsterMall and follow us on Twitter @ShopWestminster and Instagram @ShopWestminster.
Westminster Hotels & Lodging
Hyatt Regency Orange County
Anaheim / Garden Grove
Taking pride in offering you the best of everything among hotels – great restaurants, luxurious rooms and unparalleled service. Located near Disneyland, Hyatt Regency Orange County is in close proximity to shopping, dining and entertainment. Whether your stay in Anaheim is for business or pleasure, it should be a worry-free experience that delights your senses. Reservations: 714-750-1234
Westminster Branch Library
8180 13th Street
Lake Forest, CA 92630
(714) 893-5057
Westminster Branch has a large collection of Asian language materials, emphasizing Vietnamese. Visually impaired patrons are served with a Kurzweil Reading Machine, materials from the Braille Library, and large print books
Westminster, California Parks
Liberty Park
13900 Monroe St,
Westminster, CA 92683
(714) 895-2860
Popular park with a brand new outdoor skate park
Sell and Buy Diabetic Test Strips
In Westminster, California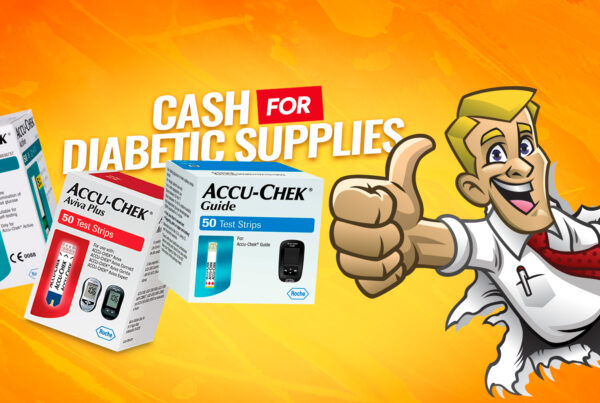 Introduction Diabetes is a chronic condition that affects blood sugar levels and can also cause serious health complications. The prices of glucose meters and insulin depend on where you live,…