Garden Grove Drop Off Locations
Garden Grove Drop Off Locations
List Date
Listing Title
Last Update
Comments
Listing ID
Author
Title
Address
Price
Availability
Contact
12666 Brookhurst St Ste 110 Garden Grove, CA 92840

$65

-

$1,000

/

Price paid for diabetic test strips

(714) 705-6992
10596 Garden Grove Blvd Garden Grove, CA 92843

$0

-

$0

/

Price paid for diabetic test strips

(714) 462-4480
13518 Harbor Blvd Ste A7 Garden Grove, CA 92843

$0

-

$0

/

Price paid for diabetic test strips

(714) 844-8548
Garden Grove California diabetic test strips leader
PaydayStrips is a leader in the diabetic test strip industry, supplying test strips to those who can't afford the over inflated retail prices. Our goals are to provide diabetics with extra supplies. A safe and reliable alternative to meeting strangers in uncomfortable environments, and unreliable, fly-by night web sites.  We want to expand our business and need more product to meet our clients demands. We guarantee once you meet us, you will never need anyone else!
Other Diabetic Test Strips Locations
We also service the surrounding cities of:  Bellflower, Carson, Cerritos, Compton ,Cypress, Downey, Garden Grove, Gardena, Harbor City, Hawthorne, Inglewood, Lakewood, Lomita, Long Beach, Los Angeles, Lynwood, Norwalk , Paramount, Redondo Beach, San Pedro, Seal Beach, South Gate, Torrance, Westminster, Wilmington.
Test Strips Brands we buy
We supply almost all of the major name brands, such as: Accu-Chek Aviva, One Touch Ultra, Sure Step and many more! In addition, we have generic diabetic test strip supplies that are just as effective for a fraction of the cost.
About Garden Grove
Garden Grove from community to town and still has continued to be quiet a farming community well into the 20th century. The Pacific Electric Railroad came through Garden Grove in 1905. The railroad brought tourists, visitors, and before long, more settlers. Soon after came the first telephone, gas and electric services for the residents near Main Street.
Garden Grove Rich history in agriculture
During the next 40 years, agriculture continued as the town's main economy. Although ideally located in the center of the county, Garden Grove's growth was slowed by two disasters during those years. The first was in 1916, when the center of town was flooded and came under about four feet of water after days of heavy rains. Then, in 1933, another disaster damaged the old town section of Garden Grove when an earthquake struck. Following each of these catastrophes, however, the residents joined in spirit and labor to repair the damage and continue the progress of Garden Grove.
Garden Grove today
Today, Garden Grove is the fifth largest city in Orange County with nearly 172,000 residents. A drive through the city reveals the large parks, thriving businesses, both established neighborhoods and new housing developments, and a wonderful cultural diversity, yet cohesive population.
One of the City's biggest claim to fame is the annual Strawberry Festival, which debuted in 1958. The Strawberry Festival is the second largest community sponsored event in the western U.S., second only to the Rose Parade. The festival features a star-studded parade and the world's largest strawberry shortcake. The event's most famous Grand Marshal, Bobby Kennedy, presided over the parade in 1964. Proceeds from the event are donated to local charities serving Garden Grove residents.
Garden Grove has grown to become a dynamic and thriving city with a strong sense of community and colorful history. Desire for improvement and the driving spirit of community were the strengths of Garden Grove's past and now they represent the building blocks for the future.
For more information on the history of Garden Grove visit:
Garden Grove Historical Society at the Stanley Ranch Museum
12174 Euclid Street, Garden Grove, CA 92840
Email: [email protected]
(714) 530-8871
Sell and Buy Diabetic Test Strips
In Garden Grove, California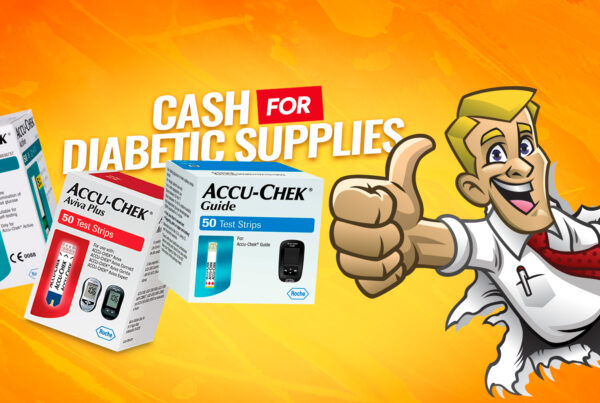 Introduction Diabetes is a chronic condition that affects blood sugar levels and can also cause serious health complications. The prices of glucose meters and insulin depend on where you live,…